What It's Like At Your First JSJ Session
Many people ask: what's it like at your first JSJ session? Like most things, starting something new leaves us trying to chart new territory – looking for signs of how the journey will go. Maybe you've been on a similar journey before; maybe it's the first time you're experiencing anything like this.
Whether it's your first time or you've been here before, you can always feel better quickly and easily. It's a simple process to feeling better. No complicated positions, remembering postures, or talking through those things that have been bothering you.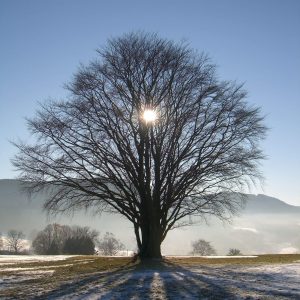 I'd like to take you on a journey to well-being and like any journey, it has a beginning, time along the way, and allows you to see new vistas.
As you think about setting out on this journey, what prompted you to reach out and explore your options? Are you looking for something new? Looking to let go of something? Or looking for a new way?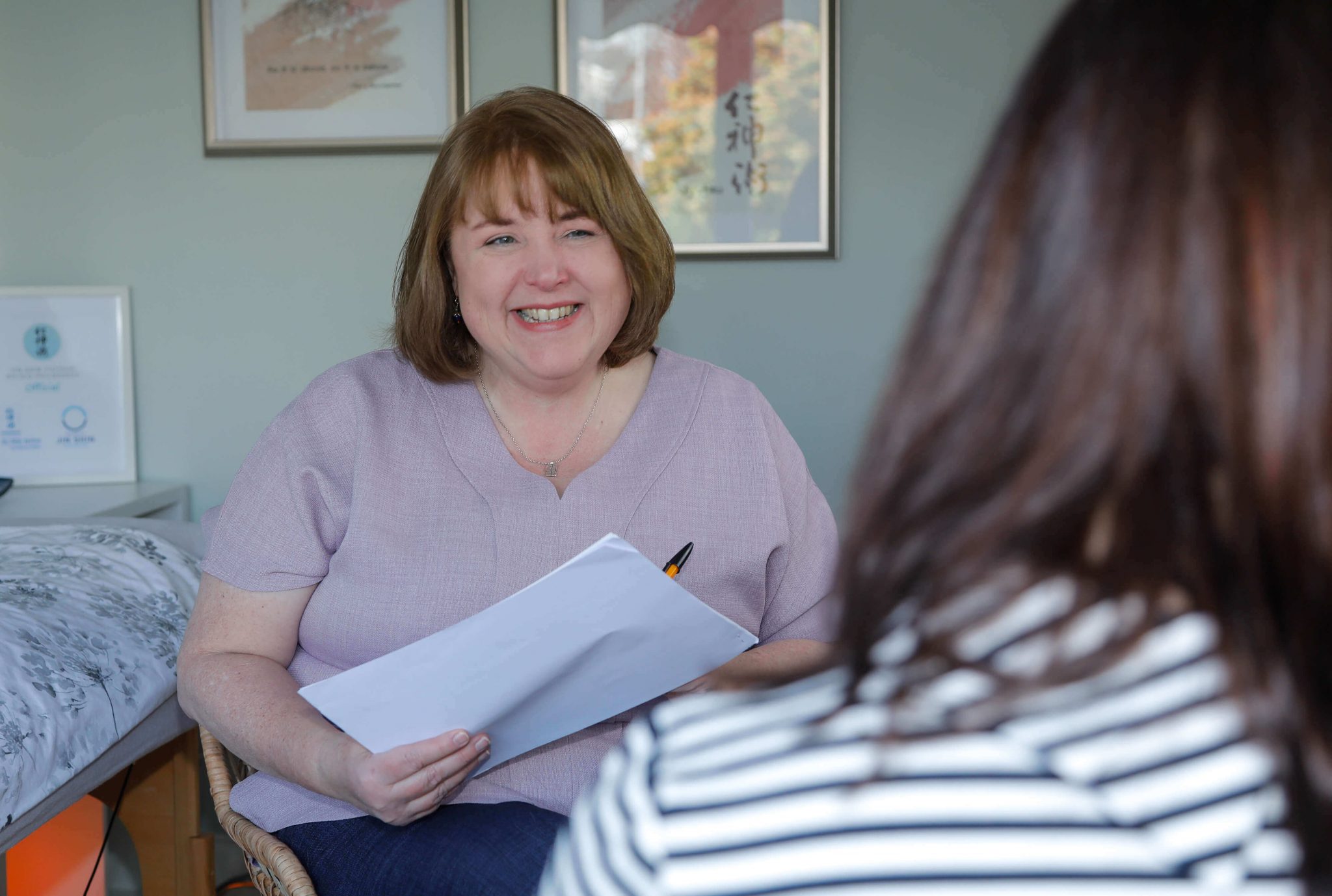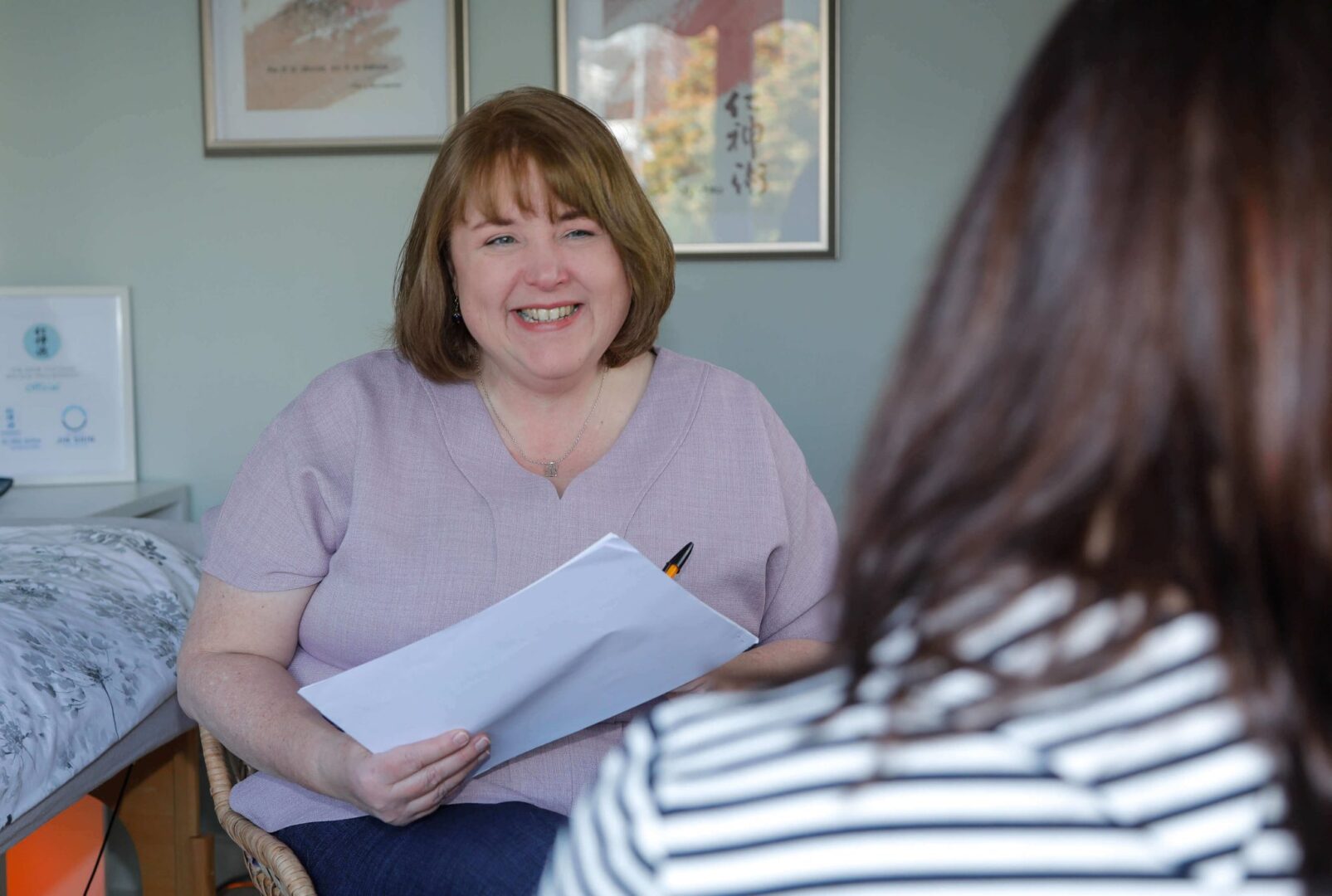 You'll have company on this health journey – I'm here to guide you. I had my own journey and well remember my first Jin Shin Jyutsu session.
As you're considering starting out – remember there are always options. This post discussed what an in-person session is like. If this isn't a fit for you, you might consider an online session – receiving help from the comfort of your own home.
Beginning – before your first JSJ session
Making that first call can sometimes be the hardest. Rest assured that this is a safe space and you will be treated with respect, kindness, and gentleness.
In talking through things, we can make connections among things that have happened in life. And these connections can help show ways to improve your health. As a Jin Shin Jyutsu practitioner, I've been trained to look for connections and to use gentle touch to treat the causes and relieve the symptoms.
Time along the journey: what happens in a session?
Welcome to Maynooth – and to the Energy Flows calm oasis. As you enter the treatment room, you can settle into your restful break. We chat a bit – this is your space and your time.
As you settle in and take a breath, you can ask questions.
For the hands-on part of your first JSJ session, you need only remove your shoes and watch. Maybe there are other questions that may be included on the F.A.Q. page you have before you even come to experience your bit of Jin Shin Jyutsu bliss.
During the session: what's it all about?
Your session will be tailored for your highest good – with a focus on harmony and well-being. This includes personalised combinations of acupressure and the little things that will help you fully relax. When your body is relaxed and resting, your parasympathetic nervous system can help improve your well-being.
During the session: the hands-on part
To begin the session, I listen to the messages from your body. From the first contact, gentle respect is first and foremost.
Jin Shin Jyutsu facilitates your body's innate wisdom and knowledge of how to be well. Sometimes, though, things get in the way – like external trauma, internal worries, and daily wear and tear on the body.
Jin Shin Jyutsu helps ease pains, release tension, and shift your energy so you can feel better.
As you relax, your body will release the tension – some people say it's like melting into the table. Others have commented that it's like having a bit more space to breathe.
The gentle touch on your shoulder, your knee, and your ankle all support your well-being in different ways. As you're resting under a soft, fluffy blanket, you'll feel the lightest of touches that help remind your body how to be well. Instead of rubbing or manipulating, Jin Shin Jyutsu is more of a butterfly touch – the energy does the work.
Throughout the session, I encourage you to let me know if there's any discomfort, any questions, or if you're finding a certain position very helpful.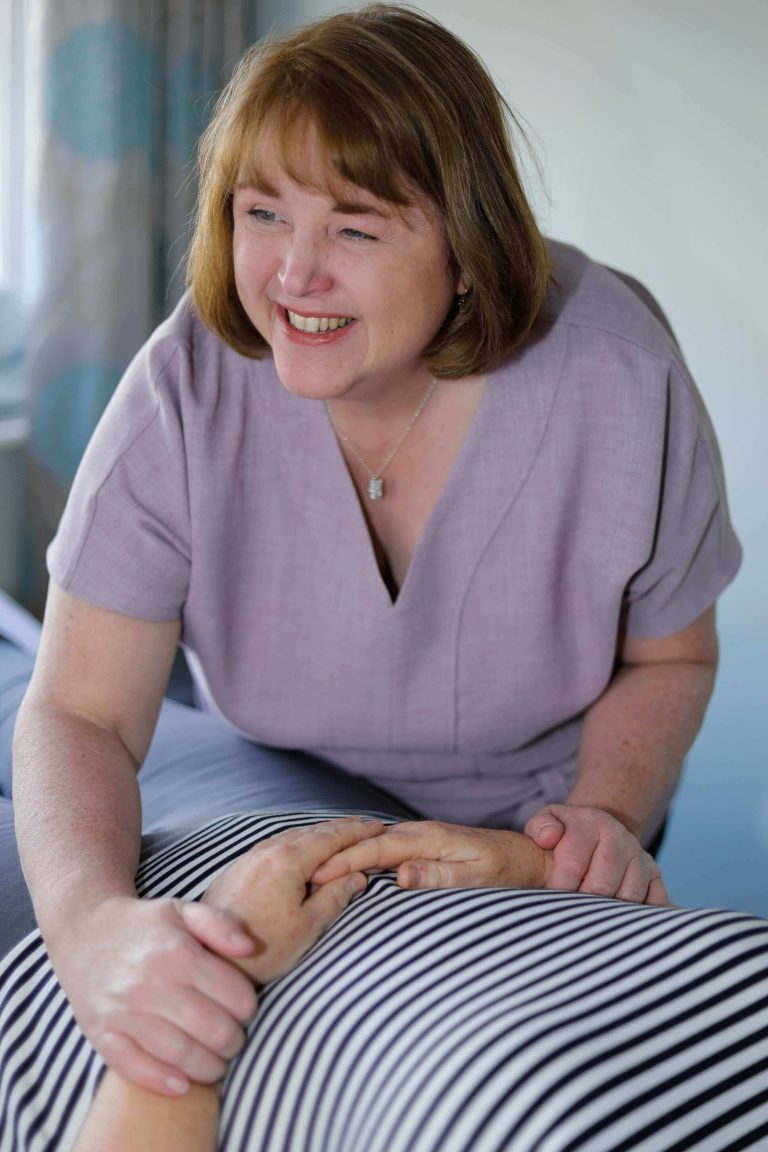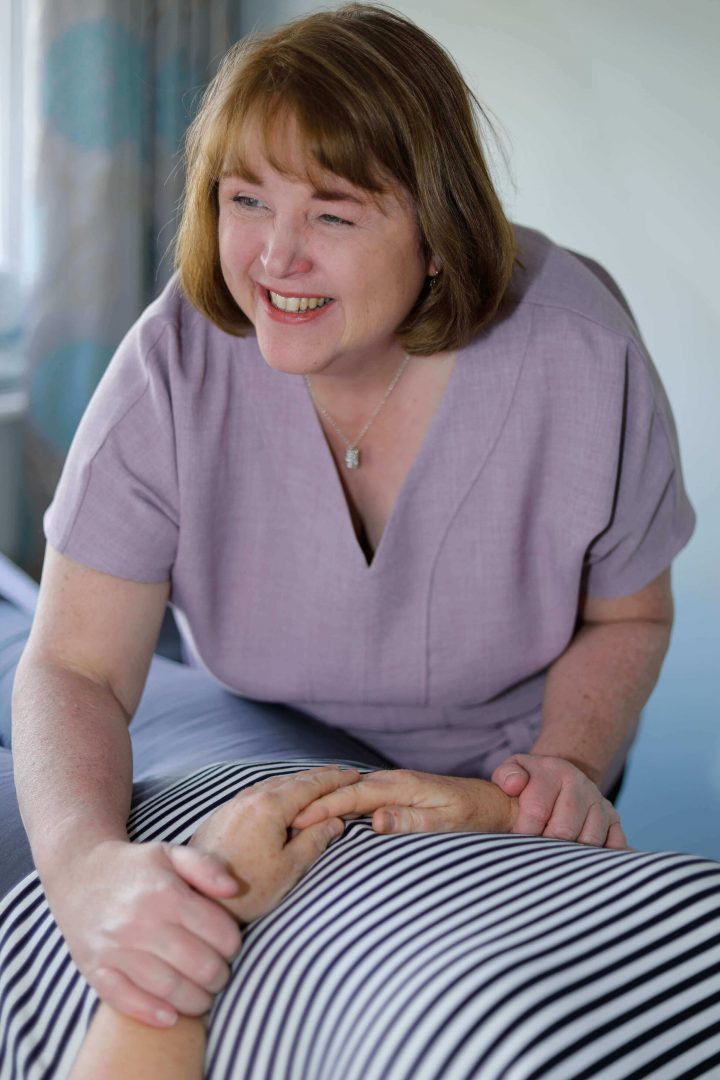 The session lasts about an hour. At the end of your first JSJ session, I'll gently let you know that the hands-on part is finished.
You'll have a few moments to collect yourself and settle back into the room. This is your opportunity to check in with your body and yourself and see how you're feeling
has anything changed?
Were there things that surprised you?
Is there anything that still is calling for your attention?
It's great to rest and ease back into things – after all, you've been doing lots of energy work.
During the session: the wrap-up
We chat again and, if you like, you can learn a self-care tip or two to extend the benefits of your session. These self-care tips are easy holds that you can do anywhere, anytime.
It's useful to take some time for yourself after your first JSJ session. Resting, drinking water, and being attuned to your body.
What's next after your JSJ session?
Your body will continue to adjust to the increased freedom and free-flowing energy for the following eight hours – and continue long after your dedicated session. As a general good practice, I will follow up with you the day after your session. It's always great to see how someone is getting on. It also gives you an opportunity to ask any questions you might have.
This journey to well-being continues into the following weeks and months. You're likely to notice ongoing benefits from your session. And, like any journey, you'll have memories of how great it was to go somewhere new. Of course, you can always visit the calm oasis of Jin Shin Jyutsu again.
Your Investment for a full Jin Shin Jyutsu appointment is €75 – discounts are available when you make an extended commitment to your wellness with multi-session bundles.